Cobalt Boats have a history of being the perfect family boat
COBALT IS A GREAT FAMILY BOAT.
Many Cobalt owners get started with other powerboat brands and 'ladder up' to Cobalt. As a Cobalt owner, you're already familiar with the luxury and performance that makes ownership such a rewarding experience. There's really nothing quite like a Cobalt. Since its first day on the water over 50 years ago, only a Cobalt has inspired a sense of ownership synonymous with accomplishment. Recognized as America's boat-building experts, Cobalt's commitment to standard-setting performance and luxury continues to make it much more than just a purchase – it's a destination. From the moment you know you want one to the moment you finally own one, nothing should compromise your life's pursuit. Only a Cobalt – three words poised to define the next generation of boat owners.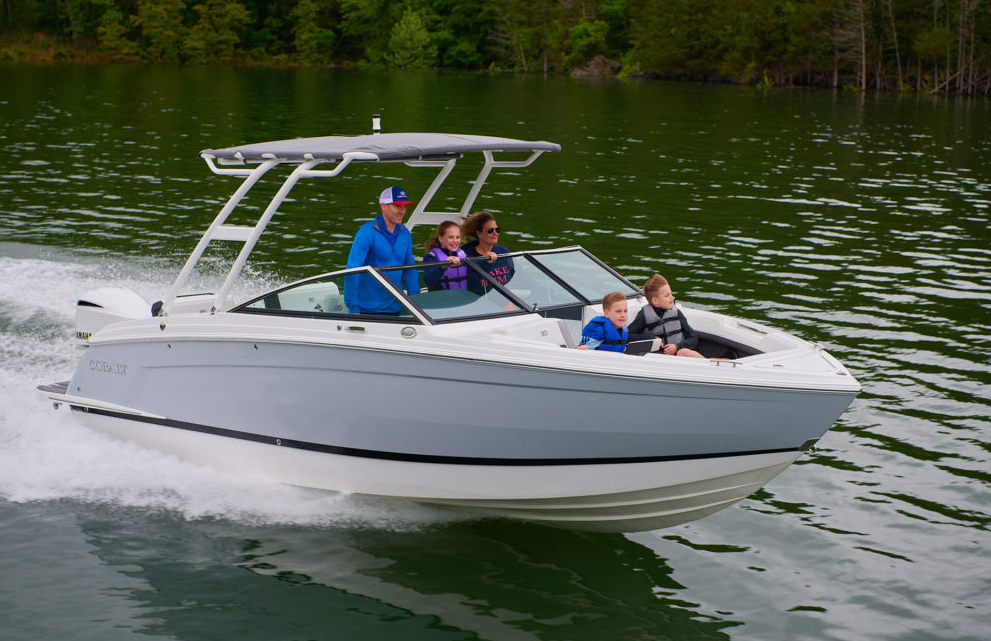 R6 OUTBOARD
The R6 Outboard continues to demonstrate Cobalt's commitment to the growing outboard market. The R6 Outboard is intelligently designed to add convenience, economy and a more quiet ride to the traditional Cobalt virtues of performance, handling, comfort and luxury. Perfect for both saltwater and year-round lake boating, with the ability to tilt the outboard completely out of the water so cooling system drains, as well as easy access for maintenance.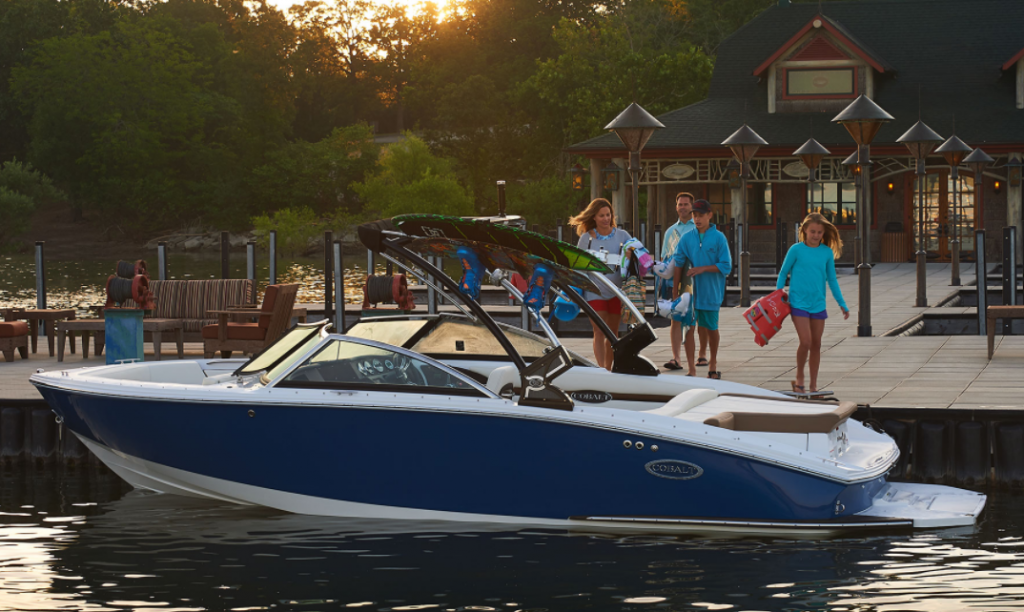 CS23 SURF
The perfect wave has never been more accessible than with the CS23 Surf from Cobalt. Now offering one-touch wave-making capability at an entry-level price point, the CS23 Surf also delivers exceptional styling, proper weight for towing capacity and a redesigned layout that feels big enough for the whole family. Take part in the Cobalt experience, and make waves doing it.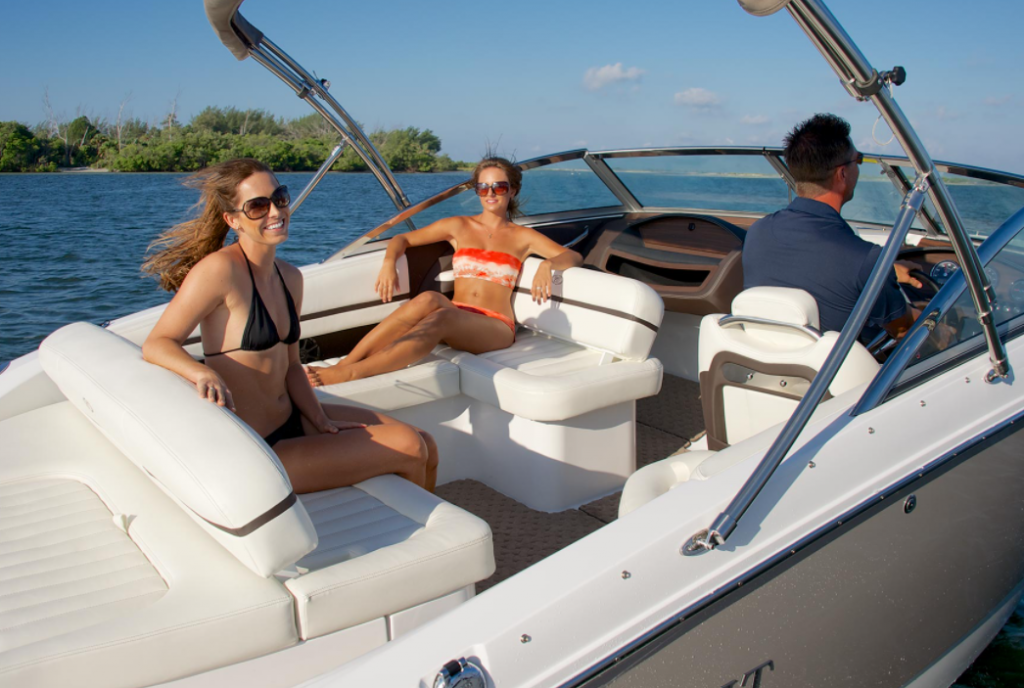 R3
Crafted to stand out from a typical 23-footer, the Cobalt R3 has a sleeker, lower profile than other R Series boats, and it's complemented by a beautifully designed transom platform. Guided by our innovative Free Space Reclamation design, the cockpit has an interior beam measurement more than a foot wider than the competition. And with wrap-around, yacht-style seating exclusive to a boat this size, the R3 maximizes interior space while delivering an exterior look sure to turn heads.
Please Contact Us To Learn More: 217-793-7300
Cobalt Inventory: https://www.theboatdock.com/product/ski-boat?s=true&manufacturer=cobalt