Why You Might To Consider A Pontoon or Tritoon Boat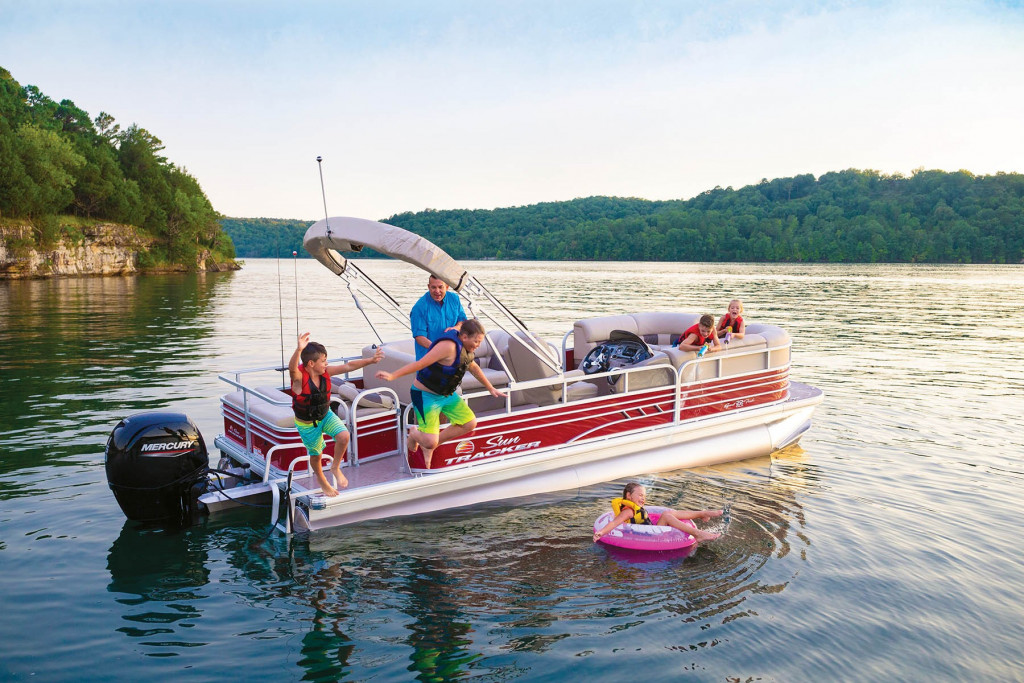 Stability: With their weight dispersed evenly over two tubes, pontoon boats are inherently stable platforms that are less subject to rolling than mono-hull boats, particularly those with deep-V bottoms. The tritoon's third hull adds even more stability in rough water.
Accessibility: Pontoons typically have large, single-level decks accessed by boarding gates to port and starboard. Due to the way the deck rides above the water on the tubes, usually you can just open a gate and walk directly onboard from the dock without having to climb over a gunwale or navigate steps from a swim platform. This makes it easier to load groceries and gear and, more important, allow older guests or people with physical disabilities to board with comfort and confidence. Many pontoon and tritoon manufacturers will enlarge their boats' boarding gates if needed to accommodate wheelchairs.
Durability. Since pontoons ride on metal tubes rather than fiberglass hulls, owners can beach them with less fear about damaging their boat. Outboard power also provides the flexibility of raising the shaft out of the way. Front and back gates with extendable ladders enable passengers to get down onto the sand or into the water quickly and easily to enjoy their day at the beach.
Capacity. Unencumbered by engine compartments, cabins and other bulky deck structures, pontoon and tritoon boats typically seat more passengers than fiberglass runabouts. This continues to make them the number-one party platform on the water!