Where To Start and What To Consider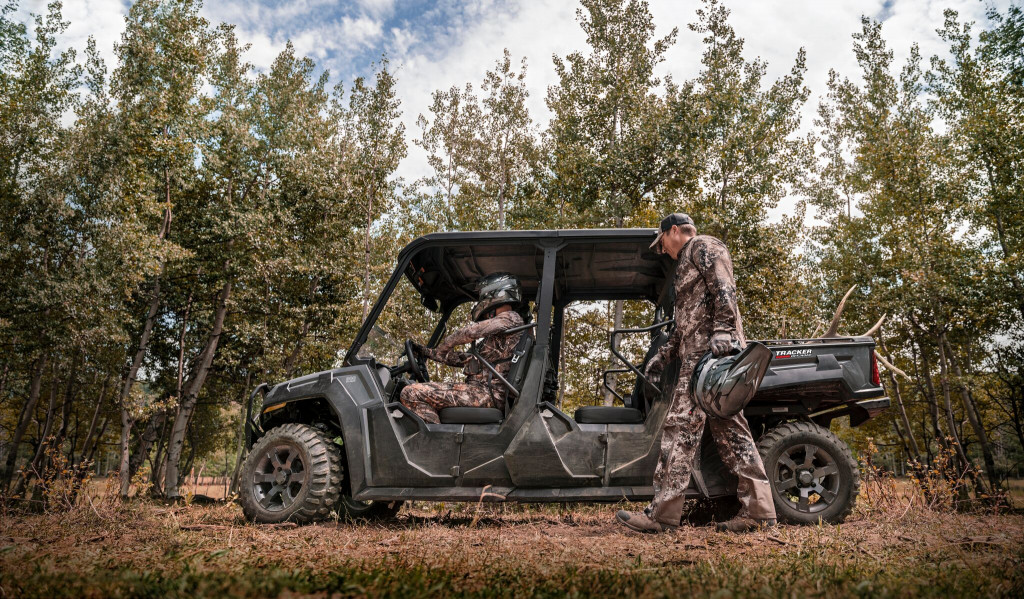 Size : ATV's, UTV's, and All Purpose Carts come in various shapes and sizes. Size needs to be a priority focus when determining which off road vehicle to purchase. For example: riders, trail size, storage, and work load. The last thing you want is to purchase an off road vehicle and realize you undermined certain aspects of it. In addition, every buyer should find a product line which offers a variety of options: youth, adults, single rider, multiple riders, off road, and street legal.
Power : Don't confuse size with power. These two do relate in specific off road vehicles, however; they don't always go together. Other manufacturers may appear to provide the buyer with a workhorse simply due to size, but when it requires a heavy work load and tow capacity; it will not deliver the power needed to perform the task. Also, the buyer should know that sometimes with more power comes more noise. Make sure to inquire about the engine noise levels if wildlife and neighbors don't want to be bothered.
Warranty : Our customers have told us that warranties do matter. Several off road riders are only seasonal riders which means when they purchase an off road vehicle, the warranty expires before their next riding season. Most standard warranties on the market today are only six to twelve months. The best standard warranties we can find are from TRACKER Off Road vehicles which offer twelve months on all ATV's, eighteen months on UTV's, and up to twenty four months on All Purpose Carts. Furthermore, extended service contracts are also available.
Service : Where should you service your off road vehicle? We recommend finding a well established local company with a proven track record of service and certified technicians. By doing this, the buyer has peace of mind knowing their purchase is protected by professionals. Better yet, most service departments will have access to those hard to find parts the buyer needs to keep their off road vehicle running at top performance. Lastly, if the buyers warranty is still active, the service department will contact the manufactures directly to cover all costs for repairs.
Price : Pricing is a key factor when purchasing an off road vehicle. When shopping for your next off road vehicle and optional equipment, make certain the brand and dealer offer straight forward pricing with no hidden fees. Some might be sold with kits included and others might be just a base model with no options installed. Sometimes there may be a higher cost upfront, but the buyer will save money on repairs in the long run. So consider the upfront cost vs. a lower sale price and thinking you are saving money.