The Newest Model in Crownline's exciting SURF series.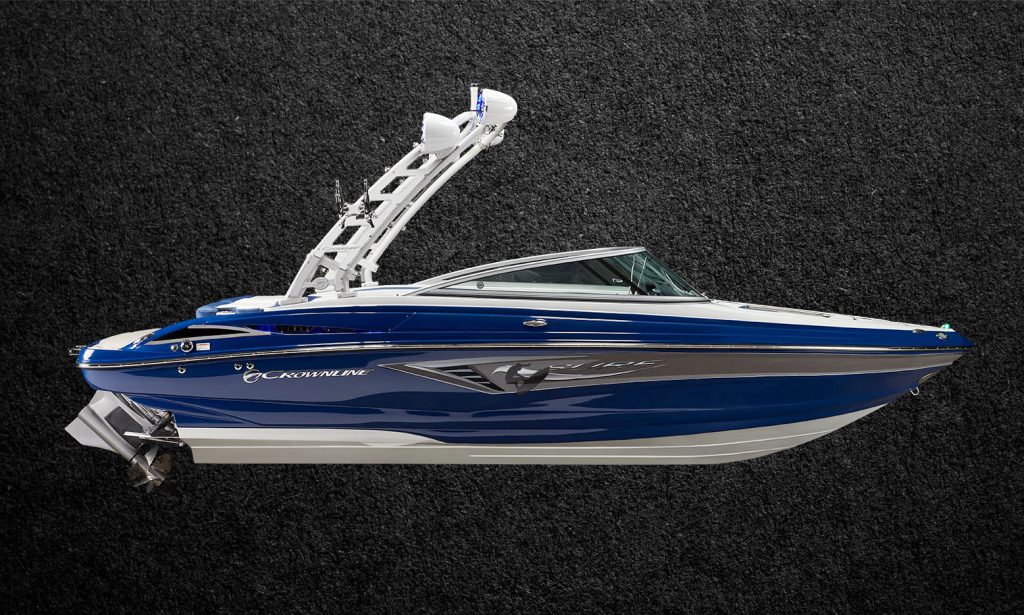 This vessel is designed to be nimble and quick while providing great surfing conditions. Featuring a center ballast system and two additional bags with Quick Disconnect hardware for easy filling (for 1,175 lbs. of ballast) to increase the height and length of your wave for the best possible ride. Rated up to 350 HP, the 220 SS SURF is light, fast and incredibly fun.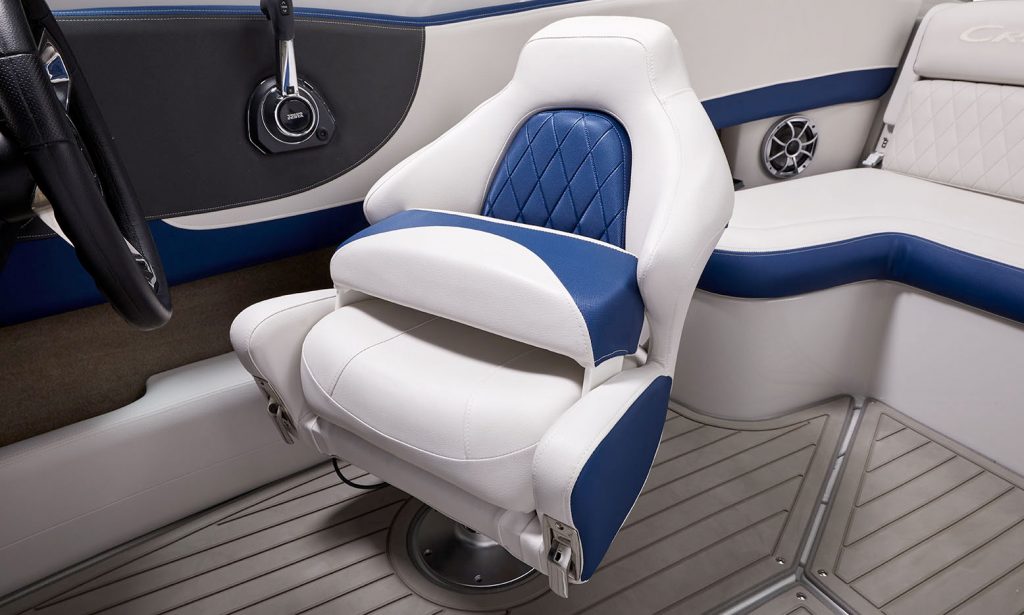 F.A.S.T. Tab Hull
Patented and proven, Crownline's F.A.S.T. TAB® Hull Design is one of the most efficient and attractive hull designs on the market today, improving slow-speed stability, time-to-plane acceleration and fuel economy.
The acronym stands for fin-assisted safe turn. That's the description. In practice, a F.A.S.T Tab hull's vented chines aerate the running surface to reduce drag, and the fin-like tabs keep those vents from producing handling quirks. The hull sticks in turns, is responsive to trim, and really airs out at speed. Chop back the throttle and you can feel the vents working as the boat glides along for quite some distance before settling off plane.
There's always positive control with the most unique sport boat hull system running today.
For more info: Crownline Boats – Surf Boats | SS Surf Series | 220 SS Surf | Inboard