FLOE Trailers are Dependable and Versatile
The uni-body design includes virtually indestructible side walls which remain durable even in sub-zero temperatures. FLOE's exclusive floor trussing system delivers maximum strength, excellent water drainage, and superior cleaning ability.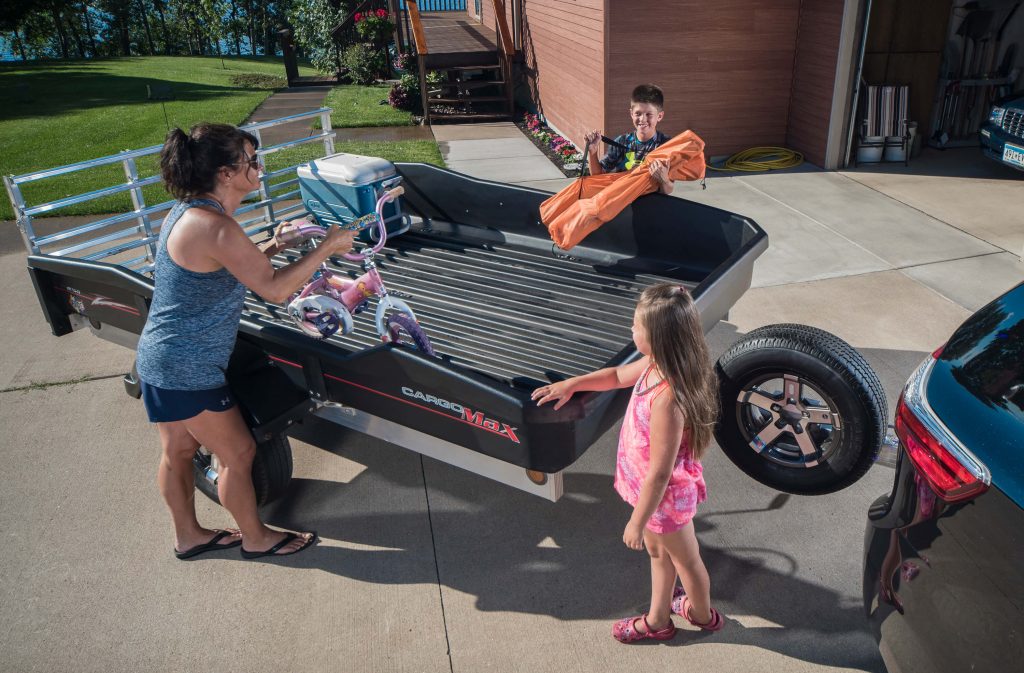 Three Unique Loading & Unloading Options
Level Ramp Mode: For ATV's and other high clearance loads.
Limited Tilt Mode: For low clearance vehicles, such as lawnmowers and motorcycles.
Full Tilt Dump Mode: For dirt, mulch, gravel and other loose material.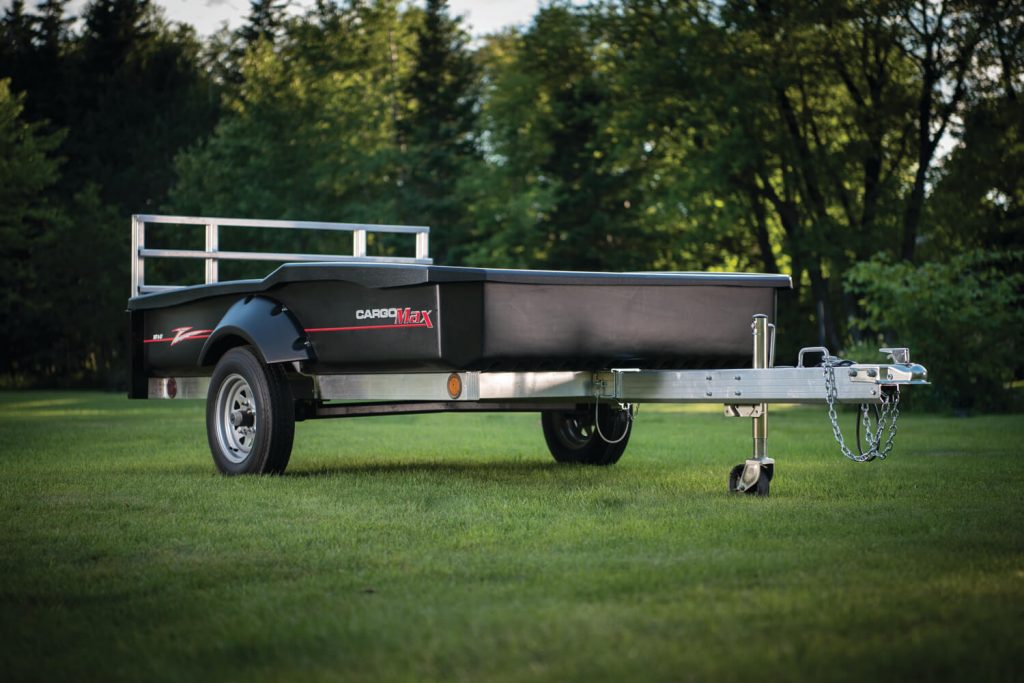 Extremely bright and long-lasting commercial-grade LED lights. Lights are recessed into an aluminum frame, which prevents accidental breakage.
Each light is independently grounded to the tow vehicle eliminating intermittent grounding issues.
Molded wiring harness runs through the aluminum frame creating the ultimate protection for the electrical system.
" We needed a small utility trailer. We stopped at a dealership to look at a different brand of aluminum trailers. Our salesman told us the CargoMax was exactly what we wanted. Small, light, easy to move, and extremely durable. I had some doubts about the molded polymer bed.
The salesman told me to watch the videos on FLOE's website. I watched the videos and I was convinced this is what we wanted. We bought the trailer the next day.
It is fantastic. Very light. much lighter than our previous trailer. While I am not exactly looking forward to raking leaves this fall, I know this will be a great trailer to haul them to the compost site. We may not need the tilt feature to unload the trailer, but I'm sure going to try it. I am glad we got this trailer when we did. Once people realize how fantastic they are, they may not be able to make enough to keep up with the demand."
Learn More : FLOE CARGOMAX™ XRT SPORT UTILITY TRAILER IN ACTION! – YouTube
Shop FLOE Trailers: ATV and Utility Trailers For Sale in Springfield, IL (theboatdock.com)