VERADO- SMOOTH, QUIET, AND POWERFUL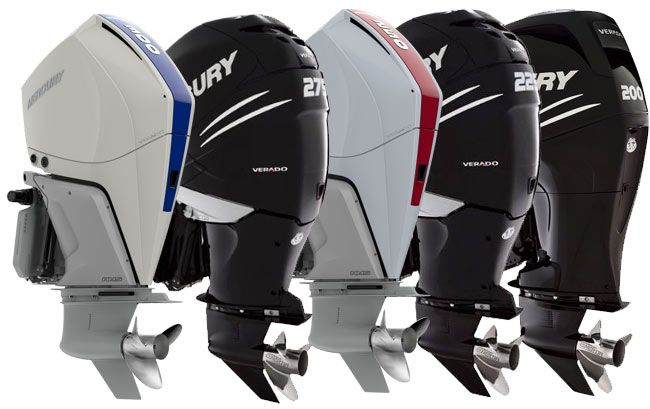 Mercury Verado® is the pinnacle of superior outboard design and performance. Created to power the largest boats for the boldest adventures, Verado delivers advanced engineering and refined operation to boat owners who don't compromise; every feature is designed to deliver the ultimate on-water experience, greatest confidence and supreme comfort. If you're looking at Verado outboards, you expect your engines to provide the finest, most enjoyable boating experience possible.
Verado V8 outboards deliver superior fuel economy at cruising speed and wide-open throttle. Advanced Range Optimization (ARO) calibration precisely adjusts the fuel mixture and delivers the best possible efficiency at any speed. Verado V8 outboards are calibrated to deliver full performance on 87-octane fuel. Whether you're heading up a swell or into a tight turn, Adaptive Speed Control on V8 Verado outboards automatically maintains the set rpm even as load or conditions change. That means you make far fewer throttle adjustments.