Meet Our Friendly Staff
Owners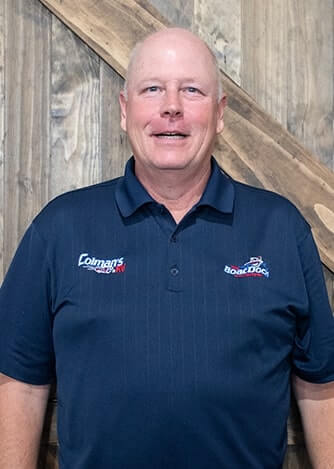 As the co-owner and operator of both The Boat Dock, and Colman's RV, Mike stays quite busy with sales, marketing, and the many aspects of day to day operations. As with all the staff, Mike is always eager to answer any question you may have about boating, fishing, and camping. Being an avid boater and fisherman himself, it's not uncommon to find him on any one of the local lakes, especially Lake Springfield. Mike is also a self proclaimed semi-pro rain gear tester and has been declared the two-time, tri-county backlash pickin' champion. In spite of this seemingly never ending list of talents, Mike manages to stay grounded enough to ensure that the customers always come first.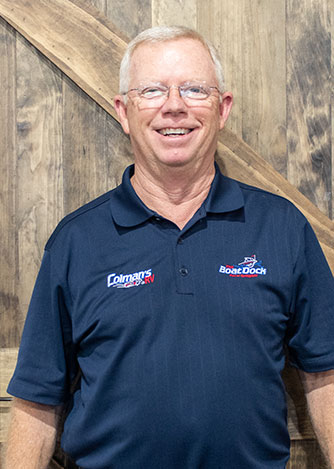 After nearly 18 years, Terry still shares in the day to day responsibilities of co-ownership of The Boat Dock and most recently the acquisition of Colman's RV with his partner Mike Miles. When time off does present itself, you will find Terry either enjoying boating and or fishing on his home waters of Lake Petersburg, or testing his patience on the local links. Terry and Mike like the rest of the staff look forward to serving their customers to the best of their ability.
Management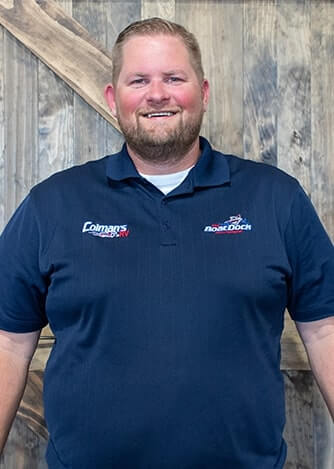 Not unlike many of Colman's RV employees, he started out in the detail department. Kevin joined the team in 2003, and has grown through the ranks. Most recently Kevin has taken over as Sales Coordinator overseeing all aspects of sales for both The Boat Dock and Colman's RV. Like most of the members of the team Kevin is an outdoorsman and an athlete. Kevin enjoys camping, fishing, softball and almost any outdoor activity. Kevin has proven to be a real asset, and is committed to customer service.
KEVIN ROSE
GENERAL MANAGER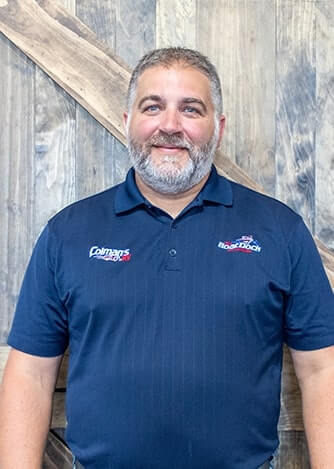 "What's for lunch" Reynolds started with The Boat Dock in spring of 2008. In addition to proving his abilities as a top notch sales associate, Bill also enjoys the outdoors. He and his prize winning hunting dog Tucker spend a great deal of time duck hunting in the off season. Between that and motorcycle riding Bill keeps pretty busy. Like any good sales person Bill does a very good job of asking the right question to best determine what will fit your needs. This is why Bill is now our sales manager.
BILL REYNOLDS
SALES MANAGER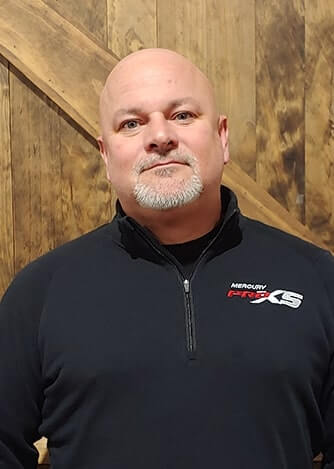 Mike is an excellent addition to Colman's RV as our Service Manager and brings with him a wealth of management knowledge. Mike is also very technologically savvy and has a strong mechanical background. His first priority is making sure our service team is reaching customer's expectations. Furthermore, Mike has a history of managing successful businesses in different markets. When Mike is on his own time, he enjoys his family and making the best out of life. We are certainly happy to have him join our family and look forward to the success he will bring to our company.
MIKE ADAMS
SERVICE MANAGER
Financing
Sue joined The Boat Dock and Colman's RV in the summer of 2008 and started as receptionist, and has become one of the most versatile employees in the company. From personal assistant to the owners, to sales, to new camper check-ins and most recently finance and insurance business manager.. Shy of turning a wrench, we're not sure there is anything she can't do. Sue is always looking for things to keep her busy. Her sparkling personality and work ethic has made her a home here for as long as she is willing.
SUE GARDNER
FINANCE MANAGER
HEATHER BOOKER
FINANCE ASSISTANT
Accounting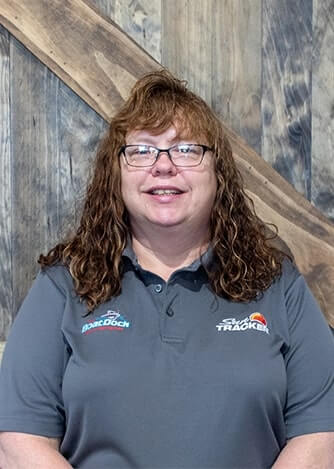 Andrea brings a wealth of accounting and bookkeeping experience to The Boat Dock & Colman's RV. She loves to go on camping adventures with her family in their Flagstaff Classic travel trailer. She loves being outdoors, around a fire, and sharing memories. Andrea we are very happy to have you here with us.
ANDREA RUNKEL
OFFICE MANAGER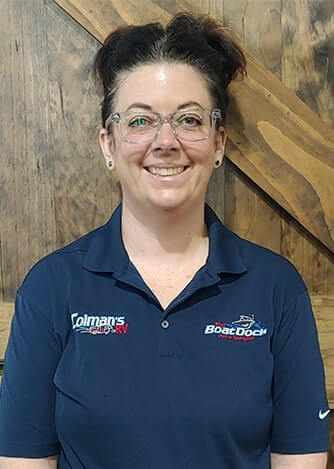 ASHLEY FOSTER
ADMIN. ASSISTANT
Sales Team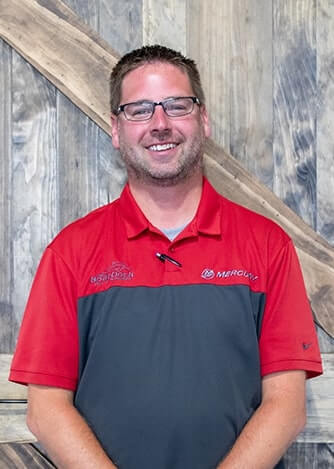 Another one of the many employees that have started in the detail department and worked their way up through the ranks. Adam started in 2003 and has become one of the top sales producers for the company. Though his title is salesperson, like most of us in this organization he wears a number of hats besides sales. In the off-season Adam helps a great deal in service with storage, shrinkwrap, and detailing. Adam also is an avid outdoorsman in every sense of the word, loves boating, fishing, and camping. You can also find him competing on the local tournament trail in his own Nitro boat. Adam is second to none in making sure his customers are satisfied in all aspects of their buying experience.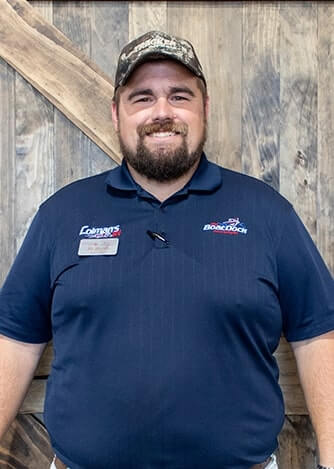 With a passion for helping people out, JD is a guy which will change any situation to a better one! He has been with our company since March of 2017, but his approach of building relationships with others makes it feel like he's been here longer. As a salesman, JD is able to recognize the needs of customers and delivers exceptional results. He is a guy who is honest to our company, but most importantly, our customers. His background in construction, emergency response, and fighting fires makes him a jack of all trades. He loves hunting, cooking, sporting events, live concerts, and spending quality time with his wife and daughter. We are very happy to have such a great guy on our team!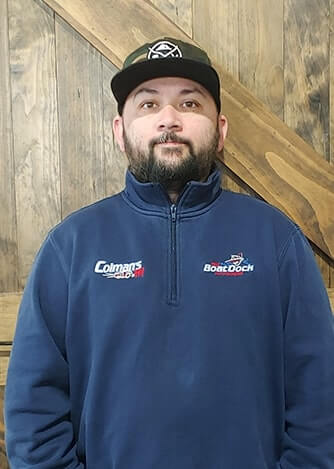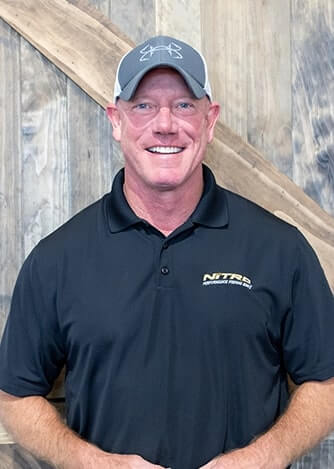 Scott has served our company and customers with smiles for many years! But he is not just a salesman; he is an all around guy here at the store. We all enjoy Scott's jokes and his enthusiasm when it comes to making all the customers happy when they enter and leave the store. His knowledge of campers and boats is enough to make anyone feel comfortable once talking to him. When Scott is not at the store making people laugh, he would most likely be found on a lake fishing, in the woods hunting, or simply just at home with his family! Scott is respected by all of us here at the store and his dedication to work and his family proves he has focus on what matters in life! Thank you Scott, for your hard work and commitment to us and our customers.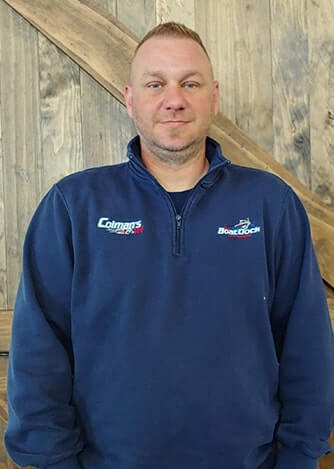 Timothy is the type of guy you can find outdoors camping and fishing throughout the year. He joined our sales team with one mission: helping you find the perfect boat or rv for your lifestyle. He is well versed with both campers and boats, knowing exactly what will work best for you. When Timothy is not working, he enjoys camping, boating, spending time with his family, and teaching his kids the importance of embracing the great outdoors. We are very happy to have Timothy a part of our team as he reflects what our philosophy is with our company and customers.
Receptionists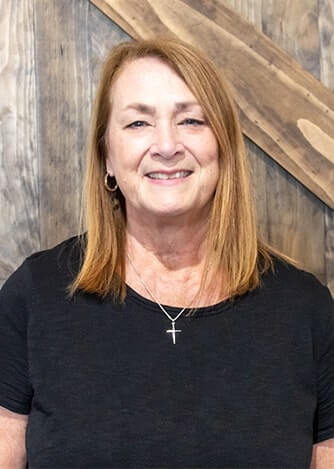 GILDA MORICONI
RECEPTIONIST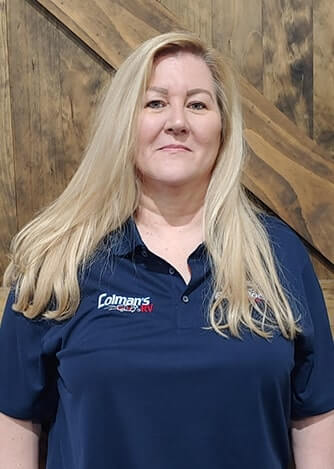 Parts & Service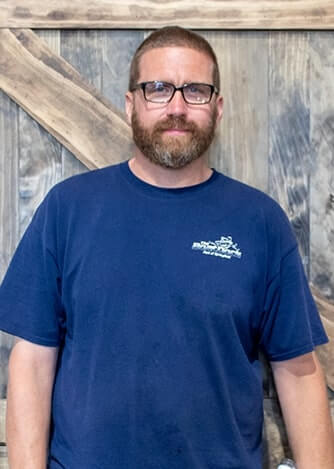 Joe has developed into an exceptional technician and an all around great employee. He started as a detailer and in a very short time, was prepping and rigging new boats for delivery. Now Joe is a dual certified Mercury Marine technician in Mercury outboards and Mercruiser stern drives, and a good one at that. Joe has grown a great deal with the company in every way but size. Joe is as committed to staying healthy and fit, as he is to making sure our customers engines get fixed right the first time. In his spare time Joe enjoys fishing, golfing, and is an excellent pool player.
JOE ANDERSON
SERVICE WRITER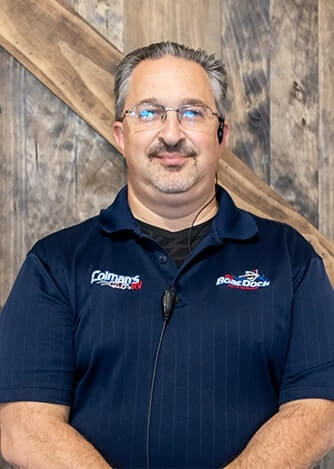 Sean joined our company with one mission: excellent customer service. He is able to answer any question you may have regarding your boat or camper! But his knowledge doesn't end there; Sean also has 10 years experience being a Ford technician. He is liked by all and always has a smile on his face! When we can pull Sean away from working, he will be out on the hunt! Fishing is his main hobby followed by his passion of trains, drums, hiking, and camping! We ask Sean to play his drums at events we hold, although we are still awaiting his Def Leopard side to come out! We are all very happy that Sean joined our team and look forward to each year building memories with him. Thanks Sean for your hard work and providing our customers with honesty and recommendations.
SEAN CERBIN
SERVICE WRITER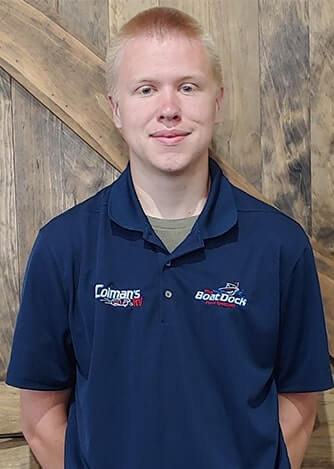 JOEY McQUERN
PARTS SPECIALIST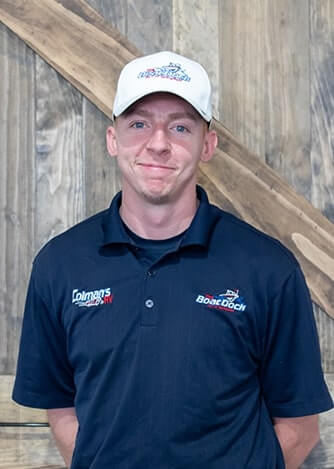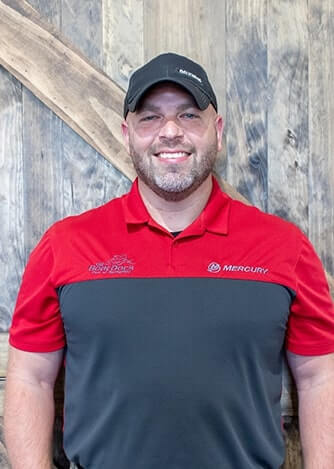 If you need boat parts or RV parts you owe it to yourself to stop in and see Lance, he will go out of his way to help you find what you need and make you feel right at home. Lance has quickly turned himself into a great asset here, with his willingness to dive into anything and zest for customer service Lance fits in like a glove. When you stop in we assure that Lance will make your problems "disappear" with his great customer service skills. When not working Lance enjoys softball, boating, and hanging out with friends. Furthermore, Lance serves in the National Guard and Military Police and is very much respected. We are very glad that Lance has decided to make our company his home and we are sure you will be to. Thank you Lance for your service at work and beyond.
LANCE GARDNER
SALES SERVICE COORDINATOR
Service Shop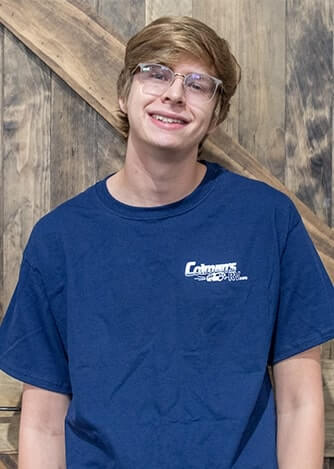 BRYCE BEARD
RV TECHNICIAN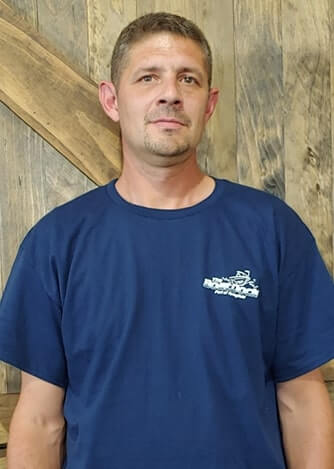 COREY INGRAM
RV TECHNICIAN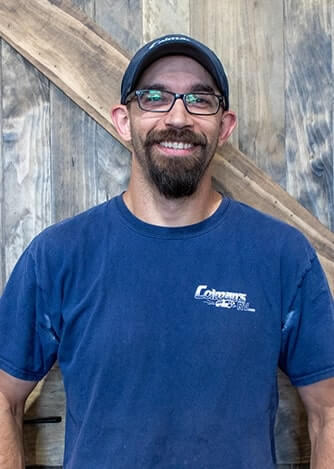 When it comes to hard work and having an eye for detail, Tony is no stranger. He is new to the team but fits in like he's been here for years. The service department gained a huge asset while providing Tony the environment to showcase his skills in many areas.Tony is a hard worker and never leaves a job unfinished. His passion for finding a problem and fixing it has been instilled to his character. He is a strong influence to his co-workers and gets along with all of them. During his spare time, he enjoys camping with his family, fishing, and just enjoying the outdoors. We are very happy to have Tony on board with us!
TONY VIEIRA
RV TECHNICIAN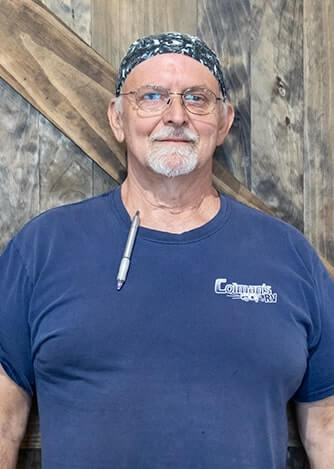 Earl has been a technician in the recreational industry since 2001 and has been with us since 2005. He is one of those guys who "knows how to get the job done." Whenever we cannot find an easy way to fix something, we bring Greg in. His ideas and fabrication skills have helped many a customer out of a pinch. Greg spends the majority of his time focusing on the campers and RV's but is always willing to help wherever he can. Greg is an avid Harley rider and takes full advantage of our VIP motorcycle parking in the summer. Come deer season though, off go the chaps and on go the cammo as Greg is also an avid outdoorsman. We are happy to have him on board.
EARL GAILLARD
RV TECHNICIAN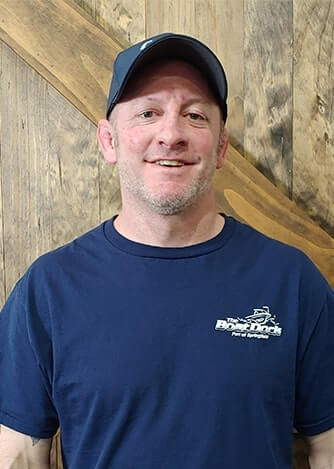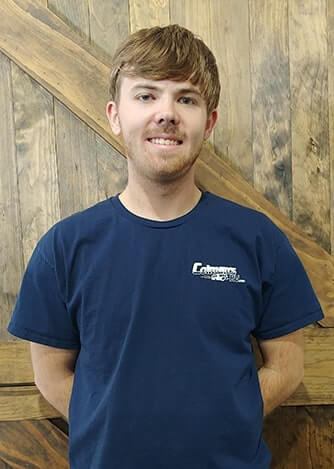 DYLAN RIKAS
LOT COORDINATOR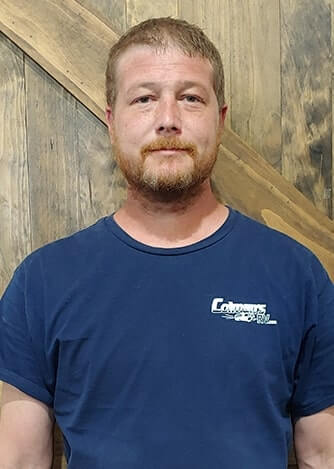 AARON STERR
DETAIL SPECIALIST
What a wonderful asset to our company and a huge asset to our customers. We first got to know Curt many years ago while his family became valued customers here. When it was time for Curt to make career decisions he decided he wanted to make this his career, and we could not be happier. We are looking forward to Curt completing his training and technician apprenticeship here and becoming certified very soon. Curt is a family man and is married with children of his own, who knows if we get to know them like we did him maybe the next generation of Colman's and Boat Dock staff is closer than you think! We could only be so lucky!
CURT LAWSON
BOAT MECHANIC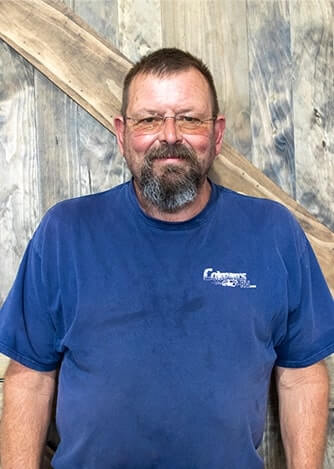 Greg has been a fixture at The Boat Dock, since early 1997. Greg has more marine experience than most dealers combined. He is dual certified in Mercury outboards and Merccruiser stern drives. Greg brings not only a wealth of knowledge, but also a ton of heart. No one cares more about getting the job done right the first time, than Greg. Like most of the staff Greg is a true outdoorsman. Hunting, fishing, and horseback riding are a huge part of Greg's spare time. The Boat Dock is blessed to have Greg as a member of the team.
GREG KAZENSKI
BOAT MECHANIC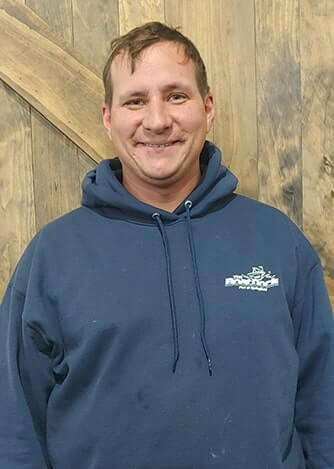 KYLE MATSON
BOAT MECHANIC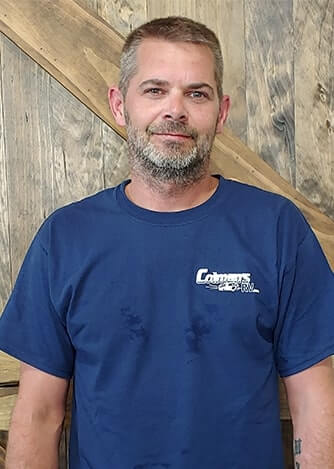 TREVOR DUNCAN
BOAT MECHANIC
Marketing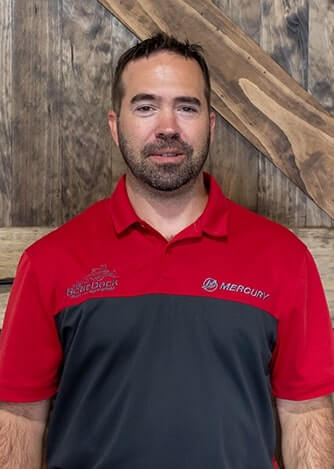 Chad is fairly new to the company starting June of 2017, but he certainly isn't new to the business of digital marketing and creativity. He is our guy which directs all of our digital marketing needs! Chad moved back here from Texas after working in the architectural drafting field and reunited with his roots in Illinois. He is able to have a vision for seeking out what's best for the company and drives his goals into the end zone! His dedication to the company is obvious and greatly acknowledged. While studying Graphic Design, Chad also enjoys spending time with his family. He is active in areas such as: camping, hiking, photography, design, and traveling. We are all happy that Chad jumped on the wagon with us!
CHAD COOPER
MARKETING COORDINATOR
Delivery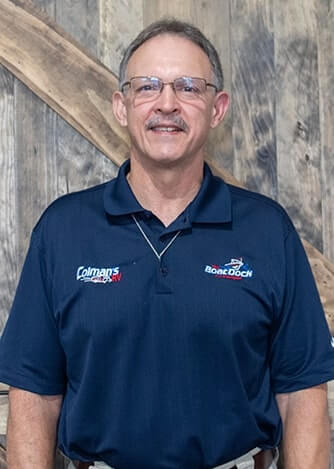 RICHARD WEIKERT
DELIVERY CAPTAIN