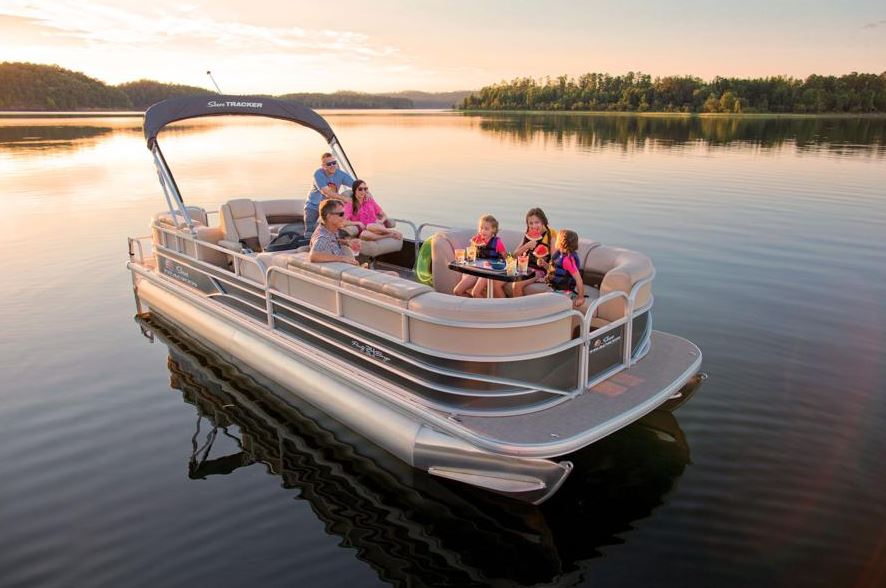 SUN TRACKER® construction and quality are second to none. And the 10+LIFE™ warranty coverage offers a level of assurance pontoon boat buyers can't get from anyone else:
10-Year Bow-to-Stern Warranty—Factory-installed materials and workmanship are covered for ten years from the time of purchase, including electrical components, livewells and plumbing, vinyl, furniture, Bimini top and much more. Your engine is covered by the Mercury manufacturer's warranty.
Lifetime Limited Structural & Deck Warranty—Pontoon logs, the motor pod and other structural elements, e.g., deck supports, perimeter fence rails and gates, are covered for the life of the boat.
Provisions for Transfer to Second Owner—The resale value of your boat can be enhanced by provisions to transfer warranty elements to a second owner. Your SUN TRACKER dealer can help you put applicable elements into effect when you are ready.
1-Stop Warranty Resolution—10+LIFE coverage offers a one-stop solution, eliminating the need to pursue separate warranties with component manufacturers.
Full Coverage During Warranty Period—There is no pro-rating, or reducing your coverage over time. The peace of mind you enjoy at the outset carries throughout your coverage period.
10+LIFE applies to all 2014 and newer SUN TRACKER models, even those which were purchased before the introduction of the 10+LIFE warranty. See The Boat Dock if this applies to you!