Pontoon Boating Offers More Fun For The Money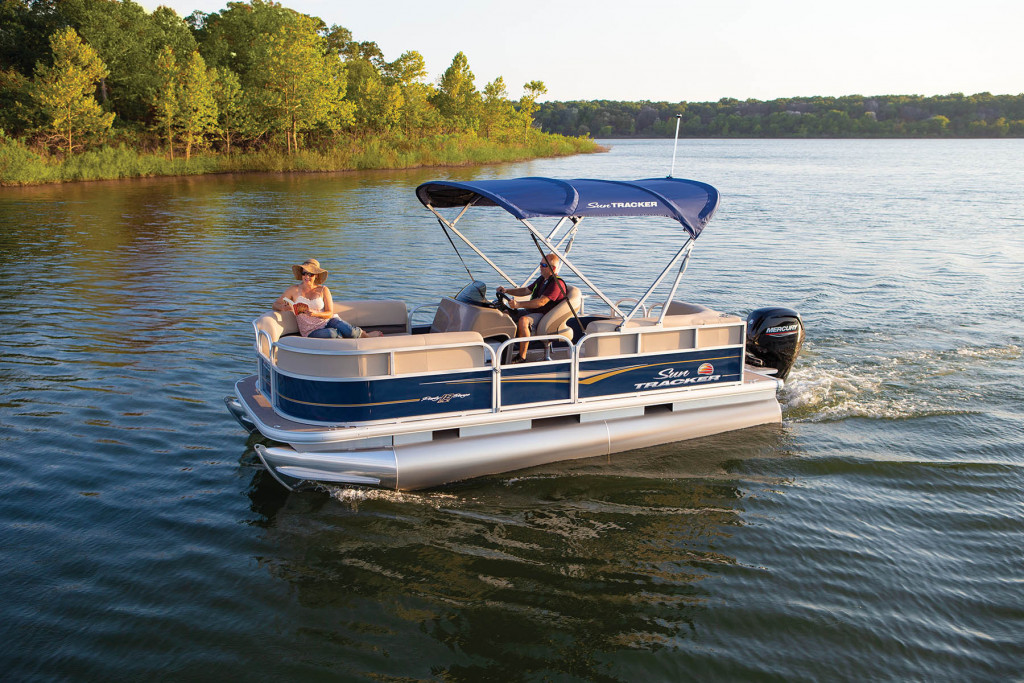 There are many reasons to consider buying a pontoon boat. Pontoons are stable, have huge seating capacity and are easy to board for everyone from toddlers to great-grandparents. But one of the biggest advantages of pontoon boats is the price tag.
While pontoons vary in size, equipment, and amenities, and you certainly could spend in the triple-digits on some models, there are many value-priced pontoons on the market that are nicely equipped for a variety of on-the-water activities.
The cost of entry can be very affordable, allowing a family to get into a boat, motor and trailer for under $30,000,
Partly because they're constructed from aluminum tubes and frames, pontoons typically are less costly to build than fiberglass boats. In addition, they're powered by outboard engines, which often cost less and are more economical to maintain than the sterndrives found in many fiberglass runabouts and deck boats. And while a pontoon boat is not designed to outrun a fiberglass V-hull boat, thanks to advances in hull design and outboard technology, today's pontoons deliver better performance than ever before.
More Fun for the Money
If you look at acquiring a boat in terms of price per passenger, a pontoon offers a truly unbeatable deal thanks to the spacious decks and seating arrangements, which let you bring more family and friends along for a day of fun on the water. There are many Mercury-powered pontoons on the market today that will let you enjoy the boating lifestyle for less money than you ever dreamed possible. The memories you make will be priceless.
Shop Pontoons & Tritoons- Pontoons For Sale in IL (theboatdock.com)